Recently moving to their new colossal HQ is one task in itself, but ensuring signage is installed as soon as possible and in tricky conditions is of a comparable nature.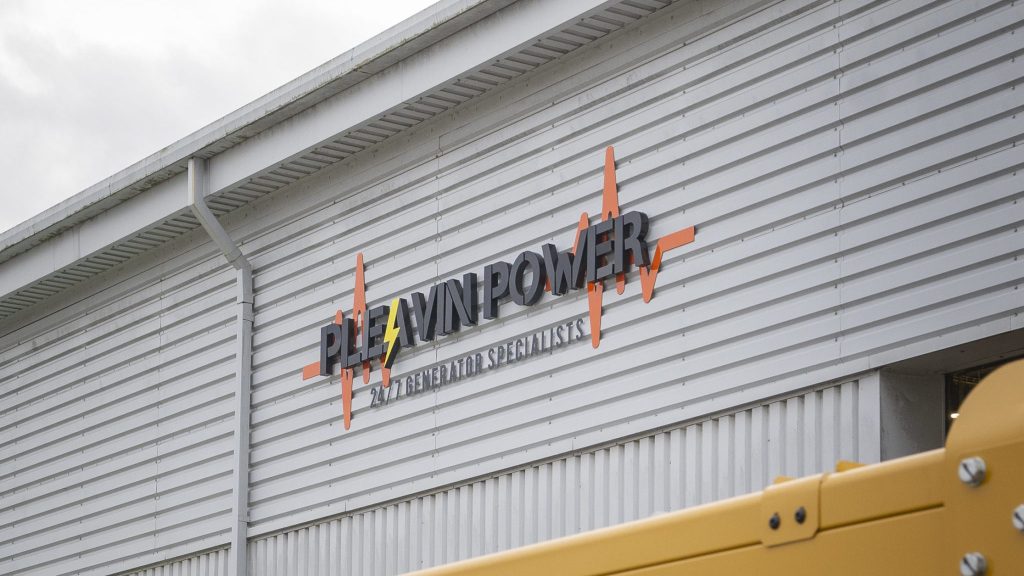 We were recently asked by Pleavin Power to design, fabricate and install illuminated built up lettering on each side of their new 32,000 sqft premises. It was clear from the outset that local suppliers to Pleavin wouldn't or couldn't fulfill the job, both in terms of design and installation. We knew it was possible and came up with accurate 3D renderings and mockups which allowed both us and the client to gauge how best to approach the materials and backlit elements of the signs.
The installation proved tricky with challenging winds, weather and terrain but making use of our skilled IPAF accredited installers meant the job was possible. All signage was installed at a height of approx 9m with internal wiring completed on site the same day. With the halo lettering, each letter projects lighting onto the building's cladding, creating a silhouette logo at night visible from all sides of the industrial estate and main road.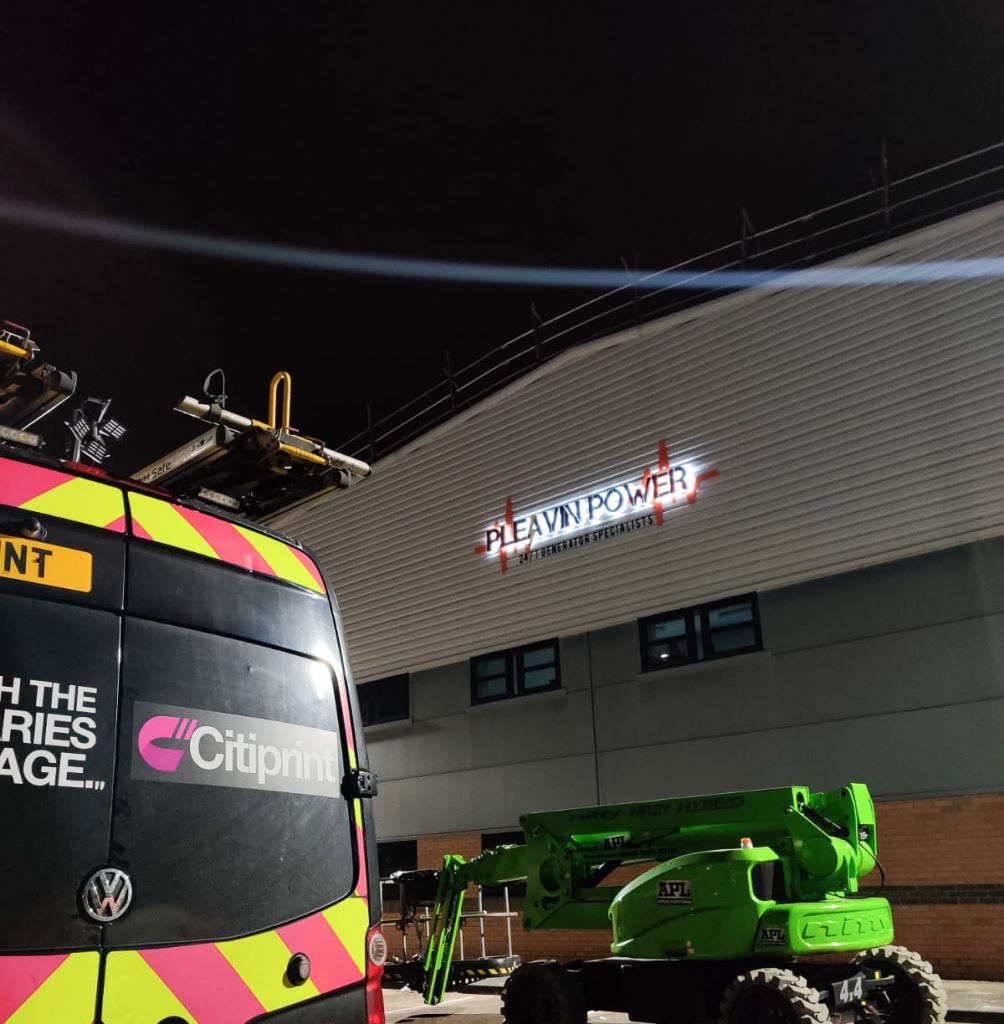 Each sign spans over 5m wide and is made of three seperate components with a mix of flat ACM, stand-off lettering and the built up logo. Each sign is wired internally into existing power points and set to illuminate in conjunction with dusk-til-dawn floodlight sensors. The results bring huge attention to the building during day and night and give Pleavin Power's new home the branding it deserves.
Whilst we're not a local sign supplier to Pleavin, our nationwide capability put as at the forefront of the options available, with our team spending three days on site in total working around other contractors during the warehouse fitout and safely completing the install in time.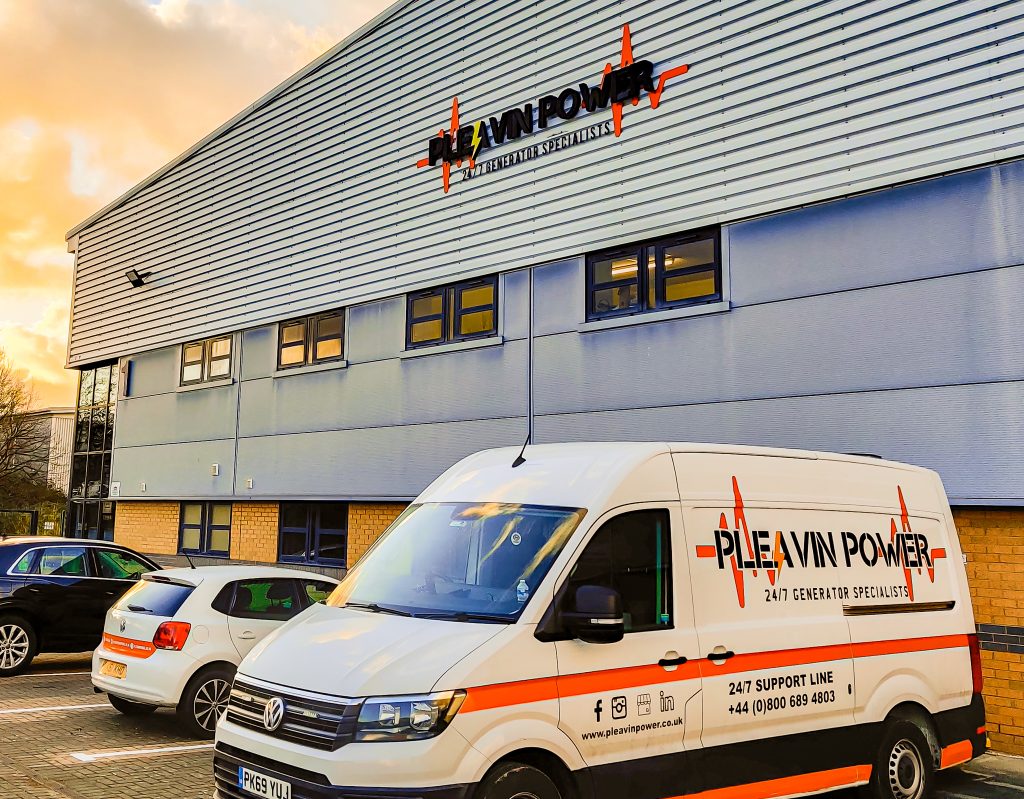 Interested in this project? You can find more information on our installation services here.