Turning any bespoke service around the Same Day is always a big feat but we've been doing it for nearly five years now, providing a reliable and efficient service 24 hours a day across London on everything printed – we've signwritten Private Jets overnight, transformed the interior of Harrods and even printed props for blockbuster films. So… how do we do it? 🤔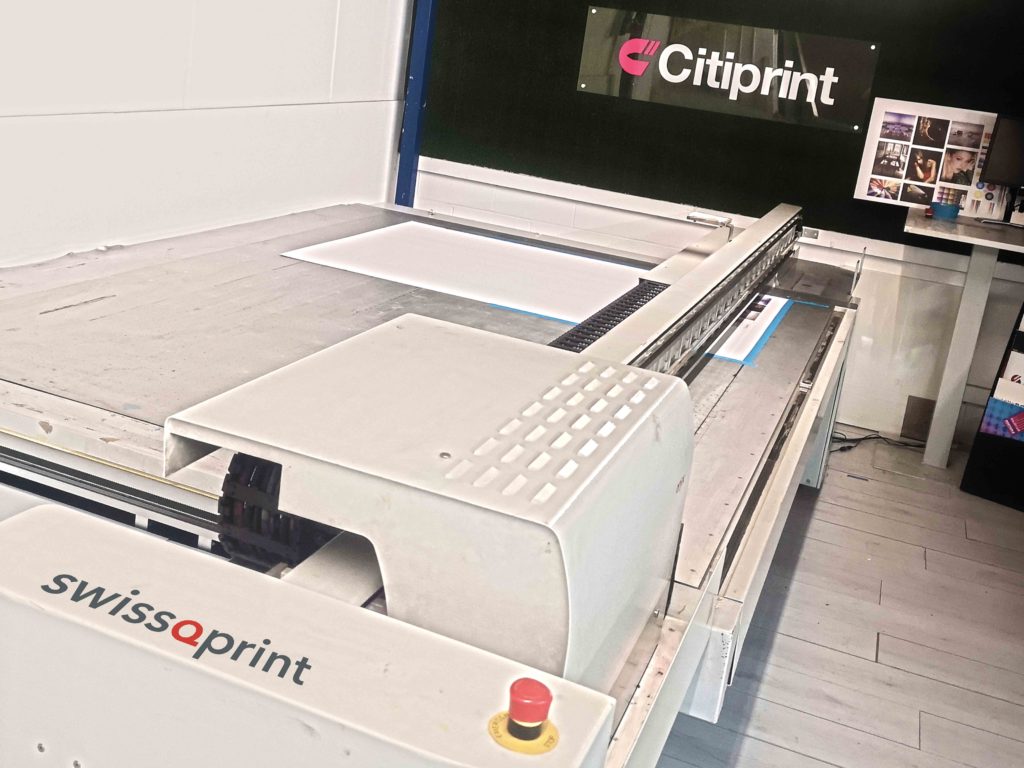 Firstly, we owe a lot of it to our well maintained printers themselves! As this article is about Foamex, the machine in question is our swissQprint Oryx, a UV printer which allows us to print directly onto pretty much anything! So, that's the introductions complete, let's run you through the process in just FIVE quick steps!
We've recently completed a huge refurbishment of our London premises, allowing us to hold even more stock of substrates (that's sheets of foamex, aluminium, correx etc) so we've always got the board you need for your job. We tend to recommend 3mm foamex for most scenarios – it's light, flexible and our most popular option.
The Van Gogh stage – your artwork! We RIP your artwork (not literally!) – this means we get your files ready for printing then after a few minutes, we have a converted file ready for printing so it's off to the Production Area and our UV workstation…
Let's hit that big red print button – we load your sheet onto the printer and make sure the printer is up to temperature and that the colours are spot on (we can achieve 99% of the CMYK colour gamut but that's a geeky post for another time)
Time for a trim – our UV printer dries the ink it prints straight away, meaning we can take your job straight to the cutting bench or use our huuuuge guillotine and cut your job down to size. Now…. importantly, we recycle any waste from this process, ensuring none of the material we buy in feels left out!
Boxing – Here's the fun bit, finding the right packaging for your job, we carefully wrap and box all substrate jobs so that it feels safe and loved in transit from us to you! ❤️
So there you have it, that's the abridged version if you like of how we transform your design into Foamex, on a Same Day turnaround in London – on time, every time! If you'd like to know more, why not visit us or better still, try us on your next Foamex job.